Shading is used to visually define an object for better understanding. Appropriate shading in patent illustrations brings success for the inventor by eliminating potential doubt from the examiner's mind. Also, it solidifies the claims of a patent. However, there are various shading styles that are used by a patent illustrator while drawing.
The shading types are among the key points of a patent drawing. Majorly, shading is of two types – stippled or linear. Stippling involves the use of small dots which is done by hands. A software-generated drawing does not give natural look. Also, stippling done using hands requires a lot of time. Hence it is costlier than linear shading. The subject matter also decides the shading quality.
Related Article:Why you should not avoid accurate patent illustrations?
Note: Linear shading is the most preferred form of shading. It captures and demonstrates the geometric aesthetic of a figure.
Stipple Shading: The below invention is a "Mat with Inflatable Pillow," The below figure is a top plan view of a mat with a pillow.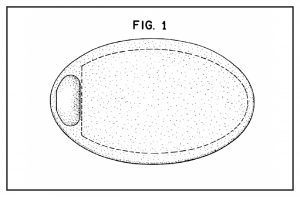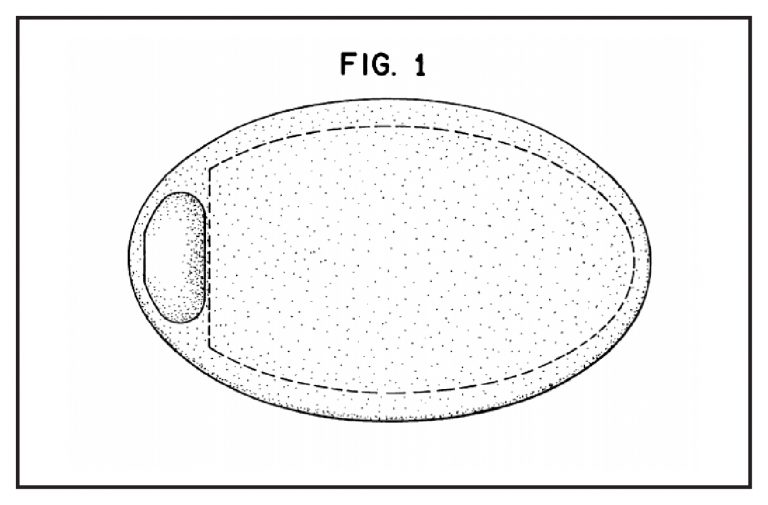 Linear Shading: Below invention is on "Golf club head with aerodynamic design". The figure shows the section of the head of a prior art golf club.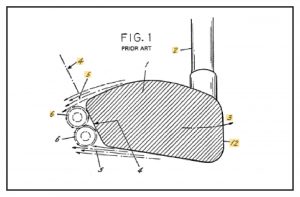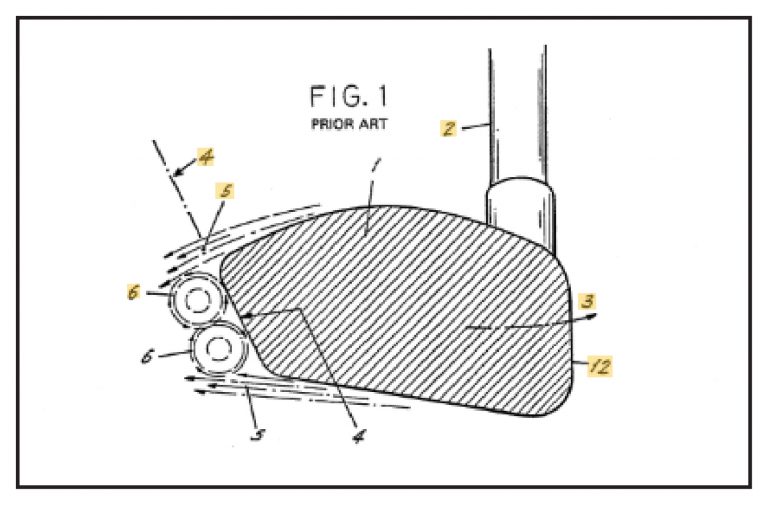 Linear Shading has three forms:
Bold Lines: They show the edge or side of an object present in shade.
Thin Lines: It shows the object's edge or side present is light. Also, they represent two merging objects.
Surface Shading Lines: These lines are thinner and are used for surface shading. While shading spherical and cylindrical surfaces, the gap between lines increases. The lines having wider space show the light side of the object. The closed lines show the dark/shaded side.
Rules for Shading in Patent Illustration
Do not overcrowd with shading i.e. avoid using closed lines and heavy stippling. Instead, little shading is preferable.
Avoid Greyscale and solid black areas. Instead, represent them using bar graphs and color.
In the case of design patent drawings, USPTO demands drawing with properly shaded object surfaces.
In a design, patent application surface shading is all about clarity. For example, you can consider the shape of curvature. Proper shading along with contour lines will be a great help in shading it. But, avoiding shading makes the drawing unclear and difficult to understand.
Click Here to Download (Free Samples)
Benefits of Proper Shading in Patent Illustrations
Examiners will easily understand your invention. Hence, it will increase the patent grant probability.
Makes your invention clear and more specific. Therefore, it avoids others from challenging and infringing your patent.
Related Article: Patent Illustration Importance From Multiple Perspectives
Areas that Makes Difference in Shading in Patent Illustrations
Tangencies are the common areas where shading makes all the difference. It is a curve line or surface that just touches another surface.
Edges, where two different surfaces merge into each other, are known as visual tangential edges. However, if considered visually they do not have definite edges. So, are considered under surface shading in line drawings. Hence, tangential edges play an important role in the understanding of a shape of an item. Also, bold lines coming under surface shading show raised areas, openings, indentations, and an objects' shadow side. It is difficult to show raised hollow or intended areas without proper shading.
Illustrating in the "Patent Illustration Express" Way
It is true that a good drawing makes a good application and gives you strong patent protection. Do you want to depict your invention with clarity and accuracy? If yes, then you are in the right place. We, at Patent Illustration Express, have experienced professionals who draft hundreds of error-free drawings every day. Also, they regularly update themselves to deliver you the best patent illustration solution.
Related Articles:
Patent Filing Date vs Priority Date: Basic difference
Patent Search vs Freedom to Operate FTO Search
Why is IDS Management Service Important?
Click Here to Download (Free Samples)