If you are working on a design patent application, then you must understand a design patent drawing illustration. They are a visual representation of a product's design. There is a lot of information that you need to depict using these illustrations.
These include contours, shape, material texture, properties, proportions, etc. Essentially, you must ensure that absolutely no part of the product's design should be left to the imagination. So you need to understand what to include in your design patent drawing illustration and how to include it.
This article will explain everything you need to know about a design patent drawing illustration.
Importance of Design Patent Drawing Illustrations
A design patent drawing is the defining component of a design patent application. These illustrations play a far more pivotal role in describing the product as compared to the words of the description. However, it is essential to follow the rules while preparing a design patent drawing illustration.
If you choose not to include a view, you must give proper reasoning for it.
It is also very important to include all the elements of your design.
Once you receive a design patent, you cannot make any changes to the overall design.
There are barely a few lines in a design patent, as the majority of the explanation is done by the illustrations. If you choose to submit your application without enough drawings then your application will most likely be rejected.
Basic views you need to include
There are 6 standard views of any 3D object – front, back, top, bottom, left and right.
You have to include every possible view of the object, even if there is a part of the product that the users will not see. For instance, if you have a wall-mounted product, most consumers won't see the back of the product. But in your illustrations for the design patent application, you must include a view of the rear. You may not include any plain, unornamented view of the item because it has no contribution to your application.
If your product is flat and thin, then only 2 views – front and rear are enough. But you should state clearly as to why you are including fewer views. Above everything, clear labels and concise drawings will help the examiner understand your drawings better.
Various Perspective views
It is a good idea to render specific views of your invention. These views may illustrate what exactly makes your design unique. You may depict exploded views if the design includes separate parts. You should submit images of each part if your product consists of many intricate parts. Another responsibility is to provide a bracket that connects the exploded part to where it fits in the full design.
These views are additions to the 6 standard views.
Click Here to Download (Free Samples)
Dots, Lines, and Shading
The USPTO has certain guidelines which you need to follow while rendering a design patent drawing illustration. The manner in which you draw dots and lines has a huge impact on your illustration. There are 2 acceptable types of shading.
Stipple Shading: This type of shading includes small dots. It helps in representing contour and shadowing. It can also be used to depict rough textures such as concrete, hard foam, rough fabric, etc.
Here, you can see a good example of stipple shading.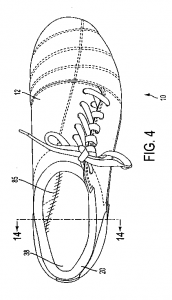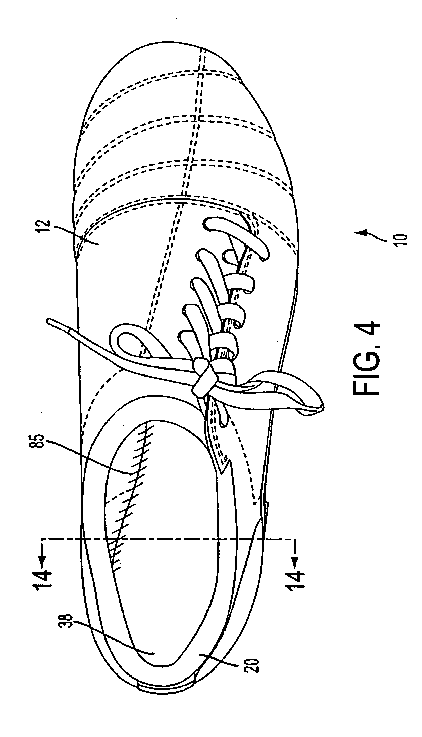 Linear Shading: This type of shading includes parallel lines. You may use broken or continuous lines. Their purpose is to depict shiny or transparent surfaces like polished metal, glass, reflective stone, etc.
Surface shading helps the examiner to see whether the design infringes on an existing patent. You may also use break lines to limit the size of the drawing.
The following is an example of an illustration demonstrating good linear shading.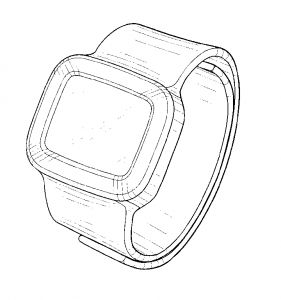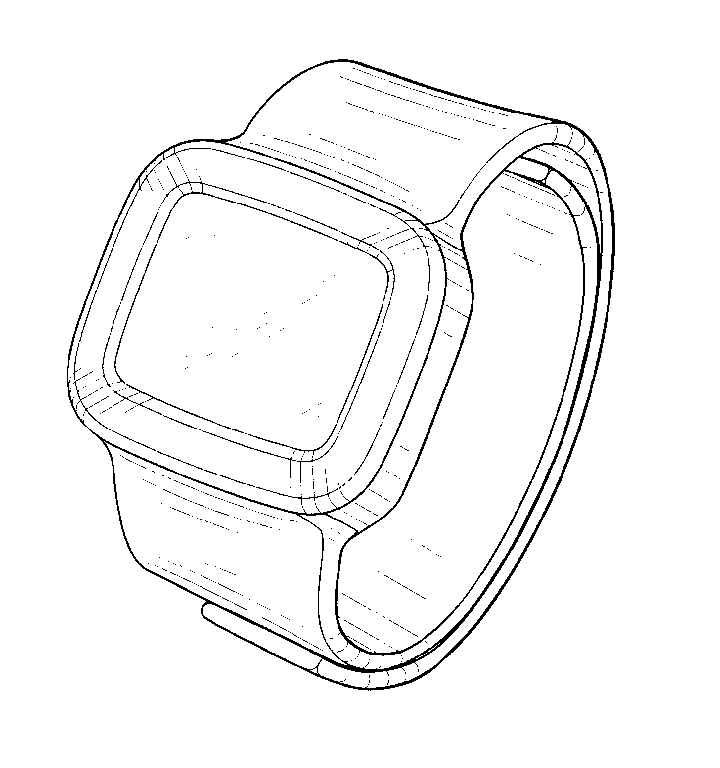 Other important information to remember (Bonus information)
You must submit every design patent drawing illustration with your application to USPTO within a specific deadline. This deadline is 12 months within the public introduction. It applies to you if you've shown your product's design to the public in any form. This includes images in a publication.
Related Article: Patent Illustration Importance From Multiple Perspectives
There are some common mistakes which you should avoid:
Not including the correct views: You need to include the 6 standard views of your product. If you exclude any view, you must give a clear reason for it in the description. Additional views such as 3-D, segmented, exploded, or sectional views are helpful but they aren't a requirement.
Informal drawings: USPTO allows you to submit informal drawings, including photos and rough sketches, but this will only delay your application. An examiner will not look at your application until you send formal patent drawings.
Not including shading. You must include shading in your drawings to clearly establish the important aspects of the drawings. It is also important to only use the two types of shading that USPTO accepts. Without it, the design is just a two-dimensional picture that may not be very clear to your examiner.
Including photos instead of drawings. You might be tempted to include photos of the product as it would give more clarity about the design. But USPTO has strict requirements and only allows photos in certain cases. You must ensure that you know what these special cases are and whether or not it is applicable to your case.
Need help with a design patent drawing illustration ? – Patent Illustration Express
You can see for yourself that a design patent drawing is a very complex task. The margins for error are too fine and the guidelines are too many. If you feel the need to consult a professional, Patent Illustration Express is here to help you. Our team of professionals boasts years of experience and diverse skill-set of software and handmade drawings. We specialize in Utility Patent and Design Patent drawings. Your satisfaction is paramount to us. We offer an incredibly high turnaround time and unlimited iterations, all at an extremely affordable price. So what are you waiting for? Visit us on Patent Illustration Express.
Other Related Articles:
Whom to depend upon for the best Patent Illustration services?
How To Conduct Patent Search: A Quick Guide
Do you know the Illustration types in Utility and Design Patents?