An illustration or drawing in a patent application describes an invention accurately. Since a picture is worth a thousand words, a patentee must seek help from the best patent illustration services. Adhering to every patent drawing rule, the best patent illustration is legible and understandable. Also, an illustration should be so well that one can reproduce it. The USPTO has an extensive list of drawing rules that help illustrators draw the best patent illustration. Moreover, a patent filing process becomes smooth and hassle-free using USPTO's rules and regulations. Also, the examiner may find an application seeking a patent easy to understand. The chances of rejections of a patent application reduce down if the application remains properly formatted. Generally, you can refer to a patent illustration as a patent drawing, patent figure, patent image, etc. 
Related Article: How to select a Patent Drawing Illustrator? Qualities to lookout
Examples of Best Patent Illustration services– Utility, Design, and Plant
A patent illustration is a pertinent part of a patent application. Also, without a single patent illustration, a patent application is incomplete and may get rejected. The USPTO has three different types of patent illustration: utility, design, and plant. Moreover, the USPTO has a separate set of guidelines for different types of illustration.
Design Patent Illustration
A design patent illustration shows the external appearance of an invention. Also, this illustration maintains the aesthetic view and tells about the texture of an invention. Moreover, the illustration protects the design of an invention from being used by rival industries.
For instance, in figure 1, the external appearance of a chair is visible. As a result, Figure 1 is an example of the best patent illustration services. The curves on the chair and other features are exhibited perfectly in the illustration below. Moreover, the illustration of the chair can be easily reproduced.
Figure 1 Design Patent
Source: https://www.uspto.gov/sites/default/files/brochure_05_Page_16_Image_0004.gif
Plant Patent Illustration
A plant patent protects the key characteristics of a plant from being reproduced and sold by others. Moreover, a plant patent forbids others to use the patented plant for their benefit. While filing a plant patent, an applicant must include the superior quality plant illustration. A plant patent illustration is acceptable in black and white as well as colour form. Most of the time, photographs are included in an application seeking a plant patent.
For instance, in figure 2, the best patent illustration of a plant can be seen. The colour and the pattern of the leaves of a flower are noticeable in the picture below.
Figure 2 Plant Patent
Source: https://www.uspto.gov/sites/default/files/styles/large/public/inventors-eye-article/POIN_large.jpg
Utility Patent Illustration
According to the USPTO, majority of the applications seek for a utility patent. Also, the utility patent is the most complex of all patent applications. It shows the functionality and operability of an invention. Moreover, it takes a huge amount of time to get the grant of a utility patent.
In addition, a seperate number labels every distinct part of the invention in the utility patent drawings. It shows the functioning of an invention. Moreover, the figure below acts as the best patent illustration services, for it, represents every part of the invention.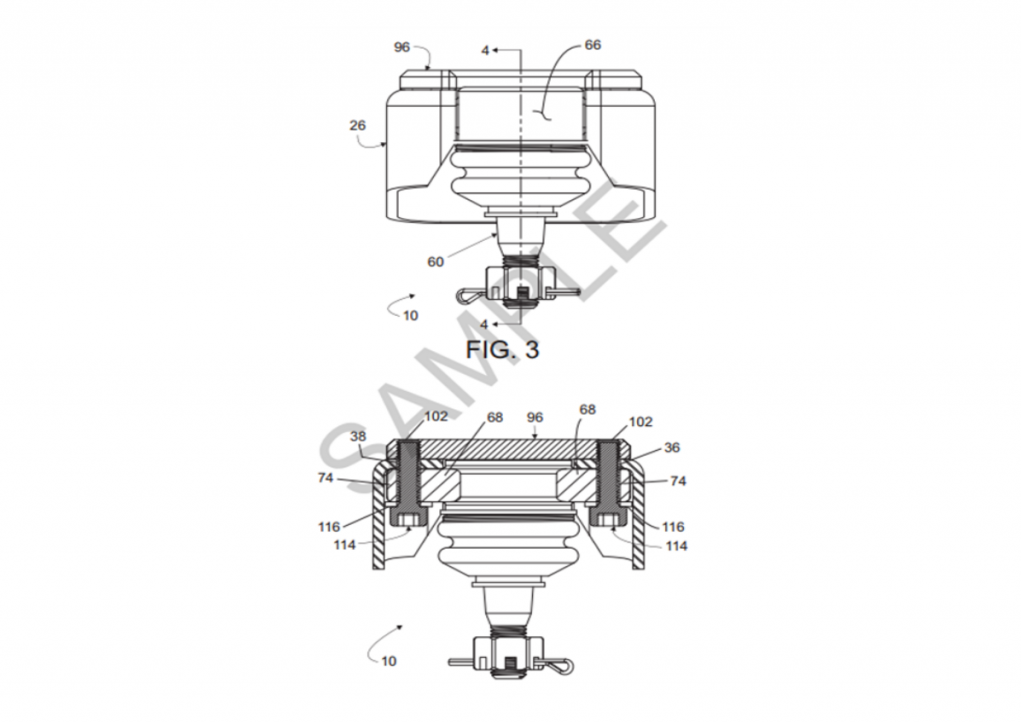 Figure 3 Utility Patent
Source https://patentdraftingcatalyst.com/wp-content/uploads/2016/06/sample-drawings.png
Related Article: Technical Patent Illustrator – Benefits of Hiring
Why should you hire a professional Illustrator?
Is it mandatory to hire an Illustrator/Draftsperson? No. An applicant may file a patent without taking the help of best patent illustration services. However, you must hire an Illustrator to ease your filing process. Without an illustrator, you don't know the guidelines of submission. As a result, you may attach informal drawings, low-quality photographs, or hand sketches. Also, many inventors in hurry to patent their invention file an informal application. Consequently,the examiner may reject the application at the Office.
Related Article: Will a professional Patent Illustrator meet your needs?
Search for Best Patent Illustration Services Ends at Professional Patent Illustrators
With years of experience in offering "Super-Fast" services to clients, Professional Patent Illustrators has a team of skilled illustrators. Additionally, Professional Patent Illustrators (PPI) is based out of the U.S. Also, PPI illustrators have expertise in making utility and design patent illustration. PPI has the best patent illustration services that you may avail at a reasonable cost. Moreover, our illustrators make the best patent illustration in compliance with the USPTO guidelines. Visit the PPI Website, to know more about our company and services.
Other Related Article
Patent Illustration Line Types (Key Points)
Design Patent Illustration Requirements – Things You Need to Know